Irides: Master of Blocks, formerly known as Blocks2 and BlockSmash, is a puzzle game for the Sega Dreamcast and iPhone that was released in a standard and limited edition by The GOAT Store. It is inspired by the PSP game Lumines. It has features not included in the original game that inspired it, however. There are levels to progress through, endless modes, things to unlock, powerups, powerdowns, and tons of other things.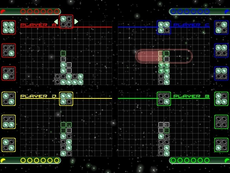 There are also boss modes where lots of extras are thrown into the mix too. Other modes include a puzzle mode, a standard multiplayer mode, and, in a nod to Tengen Tetris, there is a cooperative mode where two players play a game in the same field, working together.
Ad blocker interference detected!
Wikia is a free-to-use site that makes money from advertising. We have a modified experience for viewers using ad blockers

Wikia is not accessible if you've made further modifications. Remove the custom ad blocker rule(s) and the page will load as expected.